Launch Your Own Product in Under 30 Minutes

Right Now You Have The Opportunity to Invest in Your Own  PLR Rights Version of Digital Profit Master
First of all we want to reassure you that Digital Profit Master contains all you need to create and sell your first digital product online. We encourage you to go through the training and learn the whole product creation process.
However, we know you'd like to get some instant results, so we've came up with the ultimate One Time Offer.
Because we want to give you a serious helping hand we're going to provide you with a ONE TIME INVESTMENT opportunity to get you started right off the bat!
We want to provide you with your own PLR rights copy of Digital Profit Master!
This is a huge opportunity to hit the ground running and get started with your own product instantly without the product creation hassle.
Take a Look at Exactly What You Will Receive When You Pick Up Your Copy Today
'Done For You' Ready to Sell Product!
Professionally Written Sales Page.
Professional Graphics.
Custom Download Pages
Simply Download, Edit & Sell for 100% Profit!
You May Not Believe This But We Want to Give You Your First Product and That Product is Digital Profit Master
Extensive Market Research
Quality Product Creation
Professional Graphic Creation
Sales Page Creation
Copywriting
Developing And Putting it All Together
Making it Download Ready
Ready Made Products Are The Key to Building Online Success... FAST!
Allow us to provide you with your own copy of Digital Profit Master to sell as your own and KEEP 100% of THE PROFIT!
What could potentially take you hours of training, planning and product building, can now take you minutes to complete thanks to our ready made Digital Profit Master Package
Take Out all The Hard Work and Have Your Very Own Product Ready to Sell And Build Your List in a Matter of Minutes!
Not only that, owning and selling this product will allow you to instantly become an industry expert!
We provide the expertise... SO YOU DON'T HAVE TO!
Imagine having a product and a process that is so simple all you need to do is...
This may sound too easy to be true but we assure you that this is all you need to do. Business doesn't have to be hard when you have your own all new ready to go Digital Profit Master product on tap ready to go.
This Awesome PLR package Contains The Following...
A Full Website Template
A Professionally Written Sales Page
A Fully Comprehensive Report
Fully Editable Word Source Docs
Product Video Training Done For You
Members area
Download Pages
Email Swipe Copy
High Quality Graphical Images
And Much More...
You Get Full PLR Rights to EVERYTHING!

You Can Have This Ready to Sell in Under 30 Minutes
Here's What You Can do With This Package
CREATE AN ECOURSE
CREATE A PHYSICAL BOOK
REPURPOSE THE CONTENT TO AUDIO AND VIDEO
USE THE CONTENT FOR BLOG POSTS
CREATE A LIST BUILDING MAGNET WITH A FREE GUIDE (Report Only)
BREAK THE REPORT INTO SMALLER REPORTS
USE IT AS A RESEARCH TOOL TO LEARN FROM
FLIP IT IN UNDER 30 MINUTES
So How Much Can You Earn From
Selling Your OWN Products?
Well here's a few examples of just SOME the income we receive selling products:
Now we're not saying that you will instantly start to receive income like this, but it's very possible, and you won't make ANYTHING if you don't start selling!
The internet lifestyle is only 60 SECONDS away, it has never been so easy for you to provide a ready made high quality product to a mass markets and earn a SUBSTANTIAL income.
It's time to skip over the hard 'time consuming' product creation and development part of business and move right to supplying the demand.
Are You Ready to Start Selling The EASY WAY?
So What Are You Waiting For?
Get Instant Access Right Now!
If you want to take advantage of this Once in a Lifetime Private Label Package, then go ahead and place your order RIGHT NOW, before the cost increases!
PLUS! We also put our money where our mouth is, with our...

60 Day Money Back Guarantee
Look.
We know this works. But you might be skeptical and that's perfectly normal. We get that.
So you can come on board, pickup your own copy of Digital Profit Master PLR Pack and judge for yourself.
We'll even give you 60 days to try the whole thing out…
If, for whatever reason, you want your money back just let me know before the 30 days is passed and you'll get a no quibble, no questions asked refund.
It's time to evaluate your situation and allow us to help you build a Successful Online Business.
Stop and think for a moment! This time tomorrow you could have your own individual product Making You Money, Building Your Subscriber List, Providing an Affiliate Income and expanding your online business for only a few minutes work.


YES – I Want to Shortcut The Product Creation and Development Phase and Skip Right to The Money!

YES - I Want a Complete Shortcut to Profits and Want PLR Rights to Digital Profit Masterl Today
YES - Please give me immediate access to "Digital Profit Master PLR Pack" today for this single super low investment.
YES - I Know I'm Short Cutting 100's of Hours Research and Development and Grabbing an Instant Online Product Which I Can Sell Today!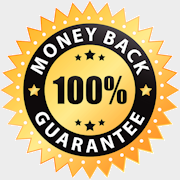 There is no risk whatsoever and I should grab Digital Profit Master  PLR Rights Package RIGHT NOW for a very small, ONE-TIME, ONE-OFF investment.
I understand I have a FULL 60 Days Money Back Guarantee, and nobody is allowed to ask me anything or try to pitch me something else if I decide to ask for my money back.
We look forward to hearing YOUR success stories, now you can finally start creating a niche business that you have always wanted and start to make a real business from your online ventures now and in the future!
P.S. When we started our online business there wasn't anything like this niche done for you package to help us, so we have filled the gap for YOU to become a SUCCESS - FAST!
You can try and do all this on your own pay a FORTUNE and make a lots of costly mistakes!...
Or you can get our fast track 'Done For You' package right now and immediately breakthrough to creating a niche business that works!
Private Label License Terms:
Yes - Can sell eBook to your customers (Edited PDF Format)
Yes - Can sell members area access to customers
Yes - Can sell individual packages "as is" or can rebrand/rename/re-format
Yes - Can rebrand/rename/re-format sales pages
Yes - Can be edited, renamed, add your name as the author/publisher
Yes - Can be translated into other languages and sold
Yes - Can include within website flips (personal rights only)
Yes - Can give away eBook (PDF Report Only).
Yes - Can be used as a bonus (PPDF Report Only).
Yes - Can include eBooks in membership site (PDF Report Only).
No - Cannot sell Private Label Rights to customers
No - Cannot be combined with other offers or sold as a package
No - Cannot pass the source files to customers
No - Cannot Give away main video training (Must be sold for at least $9.95)